Super easy Espresso Martini Recipe
If you have followed me on any of my social media accounts, or watched me on Instastory  you'll know my usual tipple of choice of an evening is an Espresso Martini. When I discovered that my love of social drinking & coffee could be combined into the most exquisite cocktail going, I was hooked. Having now discovered just how easy they are to make at home, I wanted to share with you my super easy Espresso Martini recipe so you can enjoy an Espresso Martini at home too!
You'll need
50ml /Two shots Vodka – Absolutely any vodka lying round the house. I'm not a vodka snob.
50ml / Two shots Coffee Liquor – Kahlúa is my personal favourite, but you can pick up pretty cheap Supermarket own coffee liquor too.
1 Espresso shot– I own a Tassimo machine and so just quickly brew an espresso shot while I grab the other bits. However, I have just discovered Nescafe Azera espresso powder which works a treat.
Cocktail shaker – TRUST ME, anything with a lid works. When times get desperate, I've been known to use a protein shake bottle!
Ice – Frozen water, innit.
What to do
It's actually pretty easy! Pour 2 shots of vodka, 2 shots of coffee liquor and your freshly brewed espresso shot into your shaker of choice with plenty of ice.
Shake for at least 10 seconds for maximum coffee froth
Strain into a martini glass and let all the frothiness settle on top
Get drunk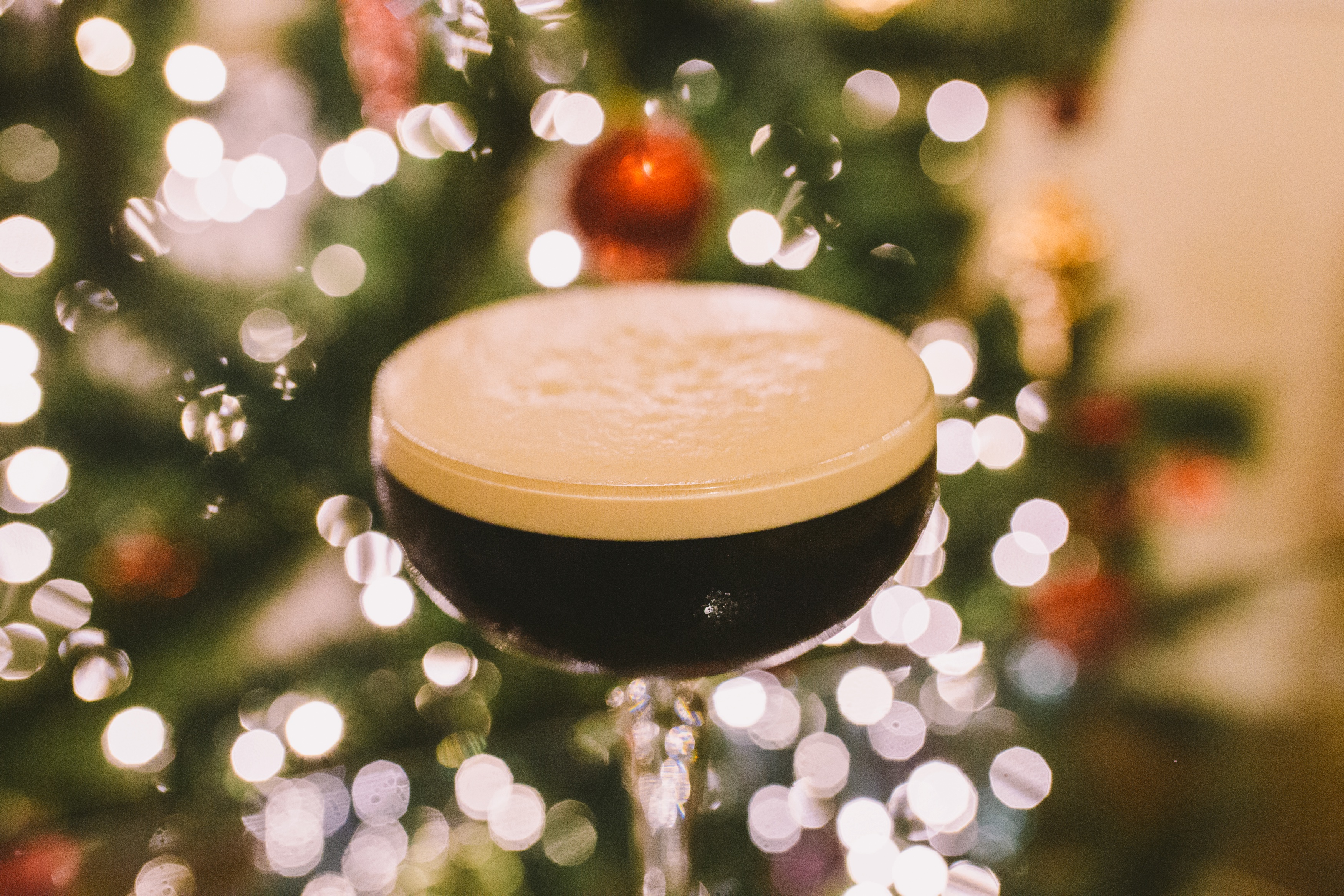 It really is that easy. Enjoy after a long day of work, or at a party over the Festive season.
ENJOY!