Museum of Childhood same sex wedding
Well this was one kicker of a wedding to start my 2019 wedding season with: Kirsty & Reshma's Museum of Childhood same-sex wedding!
I kicked off 2019 with a wonderful Museum of Childhood same sex wedding and documented Kirsty & Reshma getting married in a wedding that wholeheartedly reflected them as people, and as a couple
I first met Kirsty & Reshma in a quirky little bar in Bethnal green chocked full of lush cocktails and taxidermy. After a few delicious drinks, we were decided on a few things: Kirsty & Resh were the cutest couple and I couldn't wait to photograph their wedding, and we all truly believe the message we were fed as young girls: GIRL POWER!
"We want to have all female suppliers involved in our wedding"
It was like the couple spoke to my heart!
Skip forward to April 2019 and on a chilly morning, I met the girls in their hotel room at Town Hall Hotels. With Reshma wearing a traditional Indian dress by Tanushree Collections and jewellery from her Grandma, while Kirsty wore a dress from The Couture Company, Vivienne Westwood flats and Irregular Choice heels as well as jewellery from her late Mother as a gift for Kirsty's 21st birthday. Their outfits went together so beautifully with colours and touches complimenting the other. DREAM TEAM!!
As we wandered over to their wedding venue, the incredible Wes Anderson wet dream Museum of Childhood, we were greeted with all their family and friends. Cheers, smiles and hugs ensured and it was a magical experience to feel the love for Kirsty & Reshma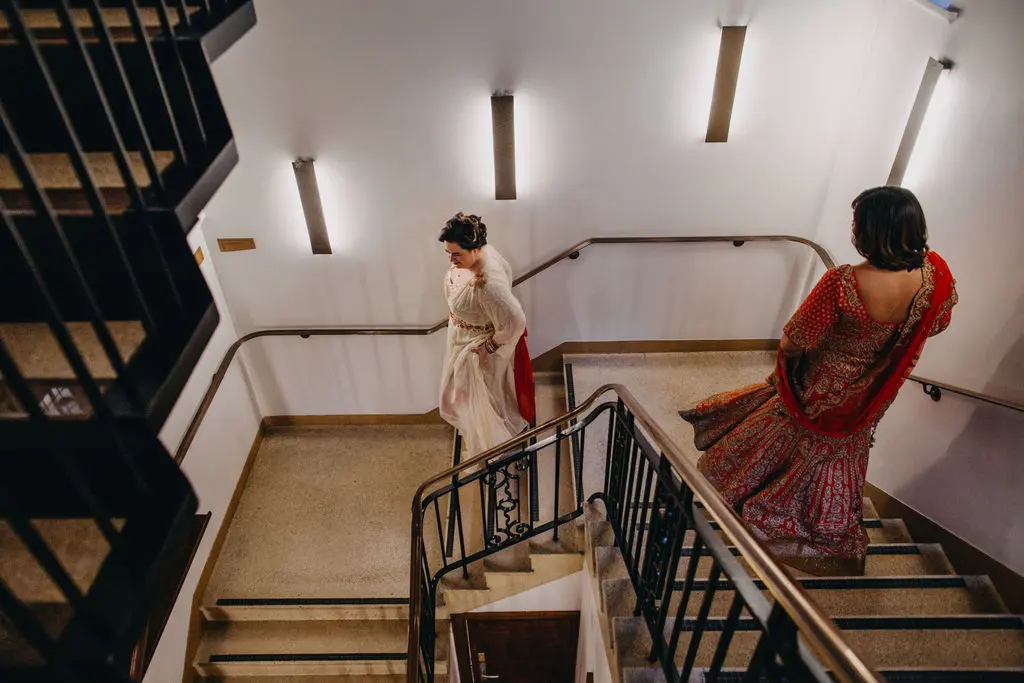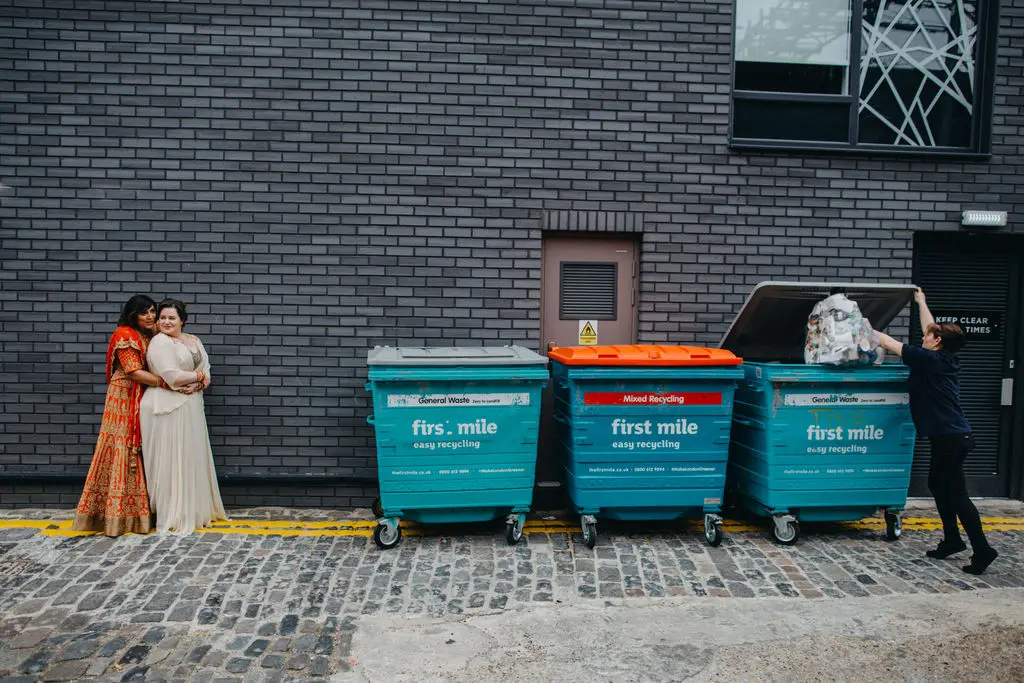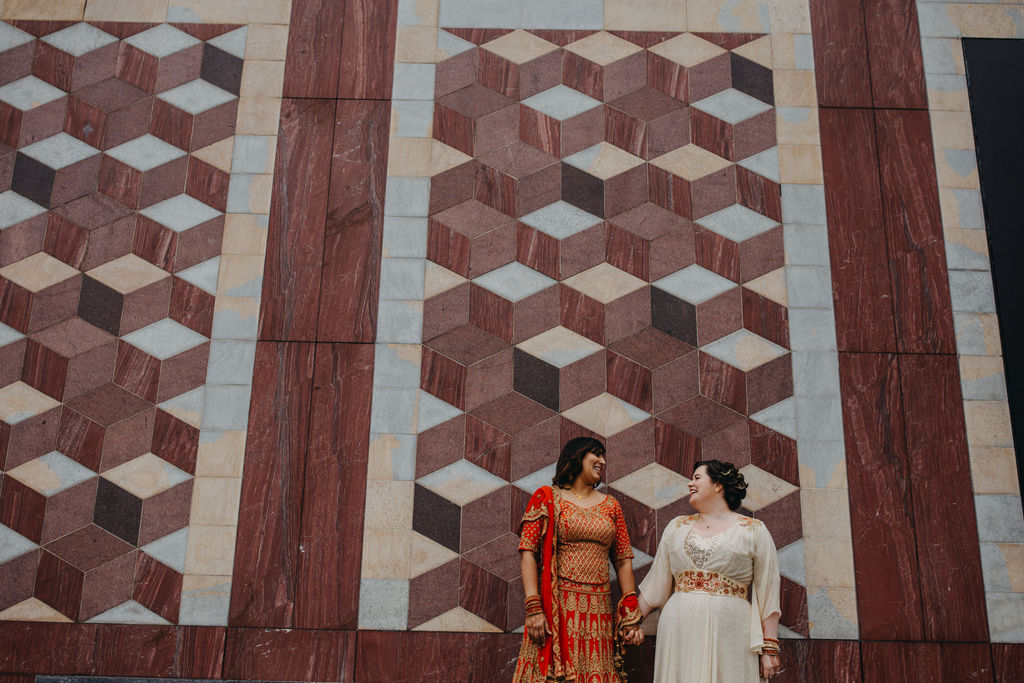 My favourite babe Katie the Celebrant was overseeing the couples marriage, complete with Ru Paul's Cover Girl blasting when the couple made their spectacular entrance! Mixing wonderful Indian tradition with non-traditional elements requested by the couple, the room erupted when Kirsty & Reshma were announced as wife & wife! The entire wedding party than sand Everywhere by Fleetwood Mac and it solidified what I'd already been thinking: Kirsty & Reshma are LOVED and adored by their friends and families. Music yet again played a wonderful role as the couple kicked off their reception drinks with an Azealia Banks song (minus the saucy lyrics) and the love continued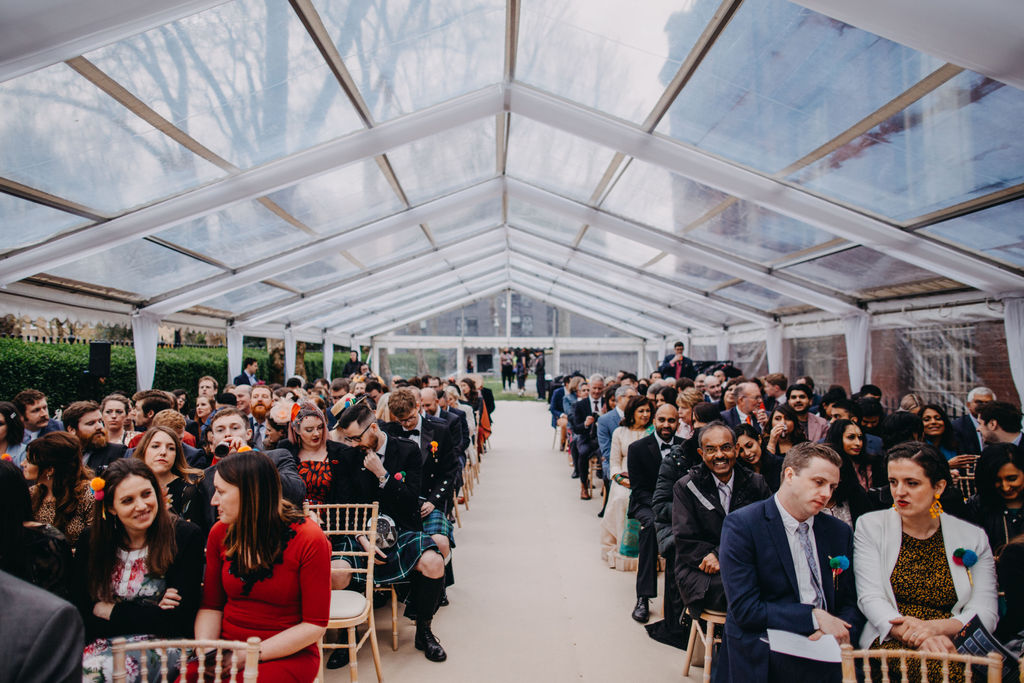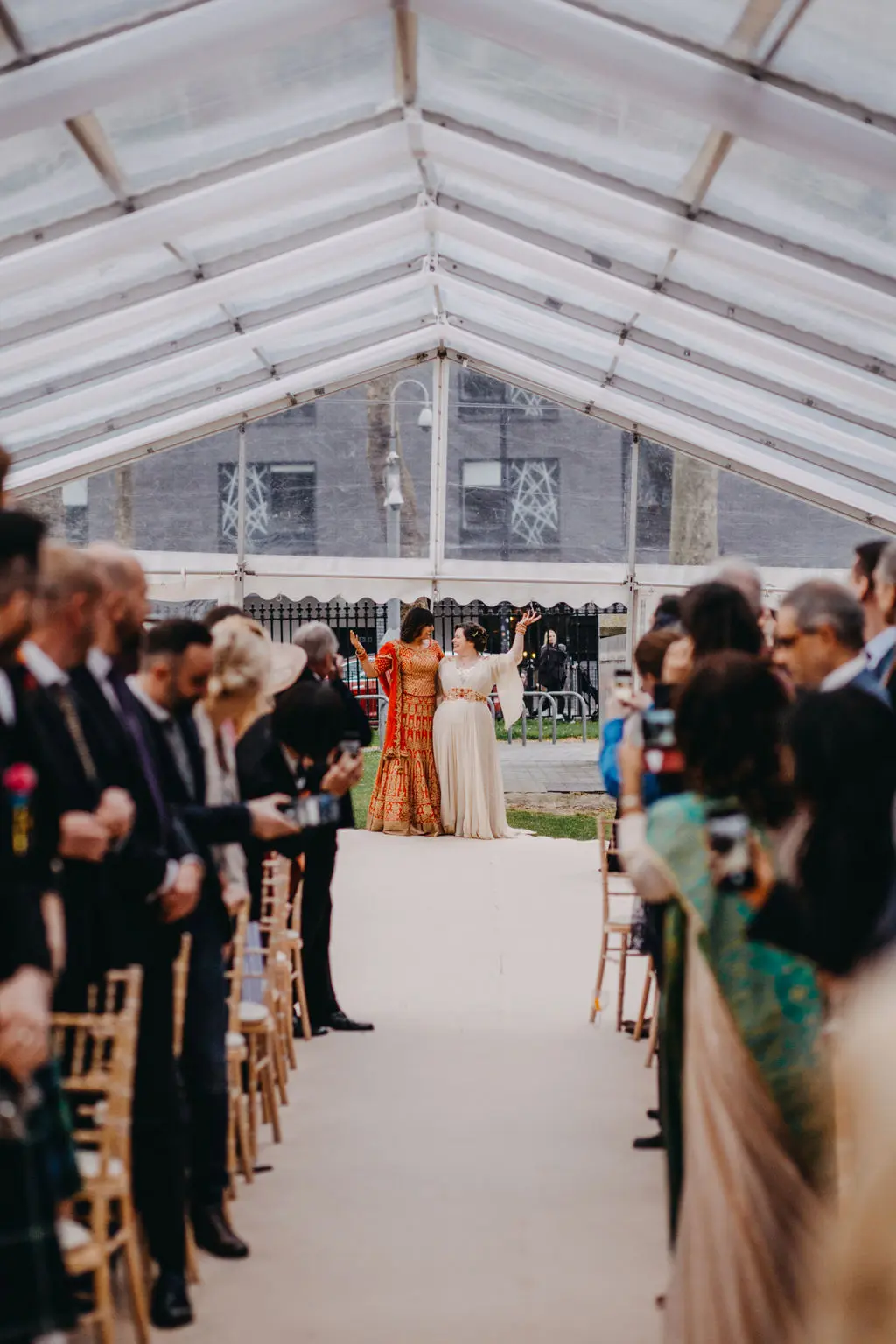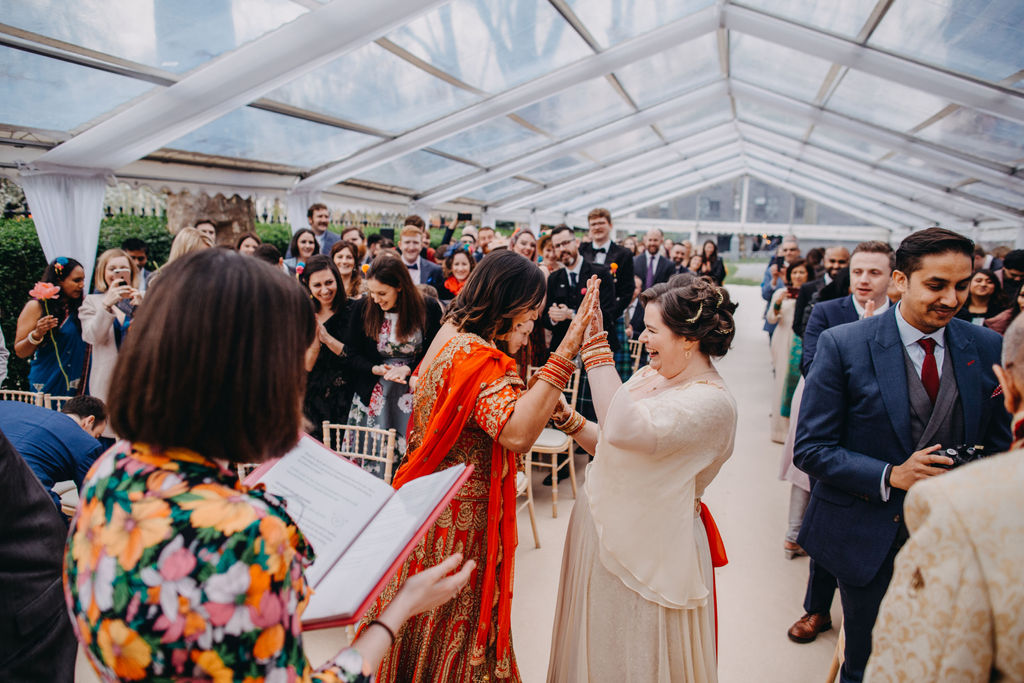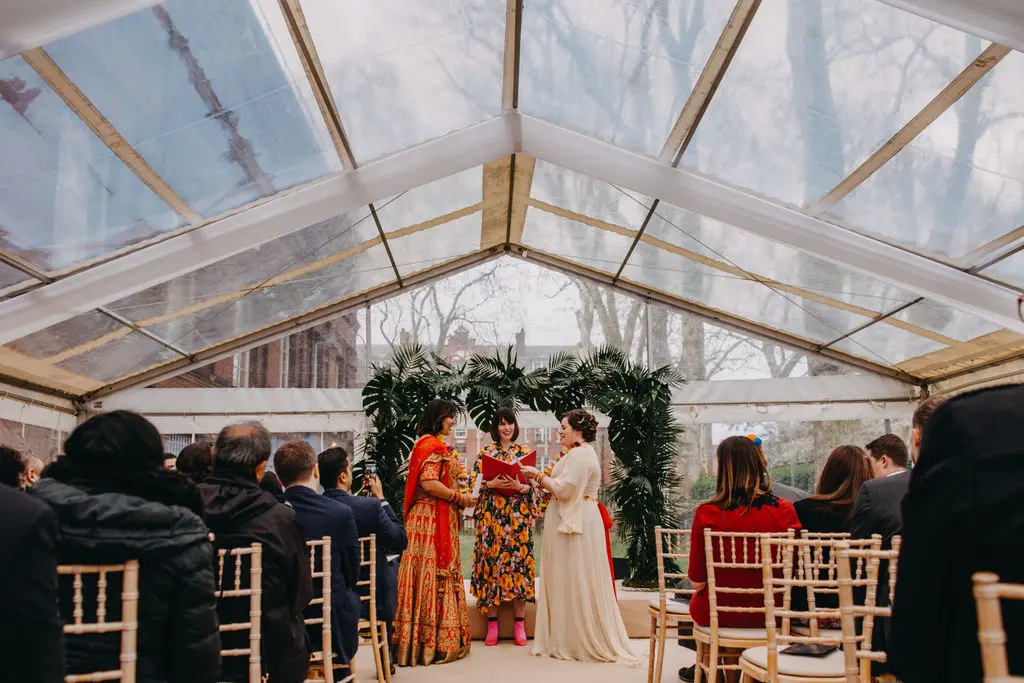 The reception itself was breath taking. As mentioned previously Museum of Childhood is a Wes Anderson dream (if you know me at all, you know I adore Wes Anderson) the couple hired the expert vision and talent of Shilpa Reddy who, combined with Glo Productions absolutely transformed Museum of Childhood into a wedding heaven
From boozy syringes and origami elephants, the personal and impromptu speeches including a surprise speech from Reshma's 8 year old cousin, the couples reception was personal, intimate despite the vast size of the museum and fun. It reflected them to the ground and the ladies' couldn't keep the smiles from their faces.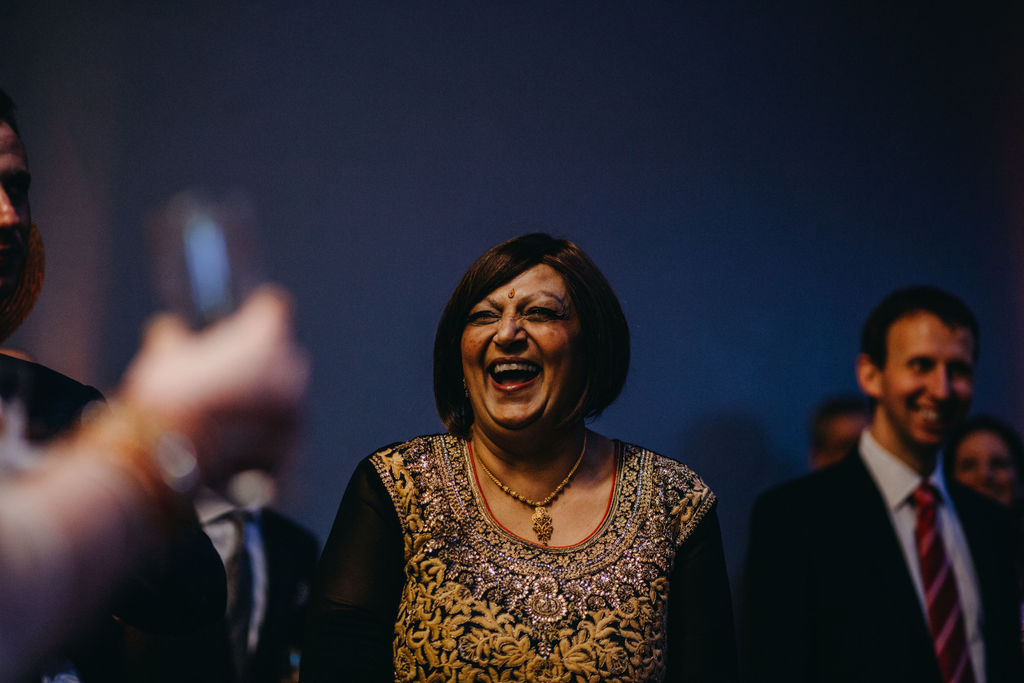 The party ended with an incredible performance by Absolute Bollywood finishing with a Bollywood Ceilidh. With dance floor shots and dancing galore, I left the couple and their guests to an evening of partying and cheer!
Thank you to Kirsty & Reshma for trusting me to capture their day and to bare witness to an overwhelming amount of love and well wishes for the couple. Can we do it all again, please?