Should we just elope? Some London elopement ideas to consider
As a London wedding photographer and now a slightly newer title of London elopement photographer, I'm seeing lots of my couples and followers on Instagram asking a very important question. Amongst the many questions you've asked yourself over the last few months ("Should I even shower today?" and "Have I washed my hands?") the questions you now may be asking yourself and your partner is "Should we just elope?" Well, I'm here to try and help you answer your questions and give you some fun London elopement ideas
Why let a pandemic stop you tying the knot? Perhaps you were due to get married between March-July and your plans had to be postponed. Well, I say get married! Now more than ever, this Global pandemic is teaching us how important loved ones are. When there was a serious risk of friends and family not surviving this virus, it put into perspective how short life is, how incredible love is, and why we shouldn't wait around for the 'perfect time'.
I've worked as a wedding & elopement photographer in London since 2015 and seen my fair share of big and small weddings. I've been a witness a few times now, and as much as I LOVE photographing weddings like Emily & Jacob's Hoxton Hall wedding I had the absolute pleasure of photographing in February before lockdown, there is something so special about elopement ceremonies. With the current situation in the UK and with the announcement of weddings can commence from 1st August with up to 30 guests (photographer included) then I wanted to share with you my knowledge on elopements and give some fun London elopement ideas
What does eloping mean?
While 'eloping' technically means to run away and get married in secret, the 21st Century has turned something that was slightly taboo into a really romantic way of getting married. There are numerous reasons why people choose to elope with just a handful of guests and not the big shebang of ceremony and pomp. Budgets may not allow for such large celebrations, or perhaps you just can't justify the money on one day. You may also suffer from anxiety, and the idea of having 100 people watching you all day makes your heart sink. It's like being a celebrity for 10 hours, minus the large bank account figures. Equally, if you're fed up over arguing over the table plan…it's quite simple; just don't have one!
Originating from the Anglo-norman word for 'aloper' which means 'leap'. It was seen as getting married without the permission of your parents and fleeing your town/village and never returning. Thus began the tradition of 'reading of the banns' at religious ceremonies. They would announce the expecting marriage of person A and person B for 3 Sundays before the wedding date. The idea is that enough of the attendees in the parish would be able to flag if either person was a massive liar. Whether it was someone trying to commit bigamy, or whether the parents hadn't given permission, it preventing unlawful marriages. Think of it as a Facebook advert for your wedding so any ex's or distant parents can put a stop to it!
Eloping in London
As the 21st Century turned and people decided 'fuck tradition' and 'no one owns me' started to be quite known, the view of eloping massively turned, and now more and more couples choose unusual or meaningful locations to elope. With the rise in Town Hall registry office ceremonies since 2000, eloping is becoming more and more popular. From celebrant led ceremonies on London Bridge with the beautiful Tower Bridge in the background to a quick Thursday morning wedding at Old Marylebone Town Hall with a handful of guests.
London gives you so many options of town halls, churches, and don't discount celebrant/humanist ceremonies. If a bigger town hall is not taking on new bookings, check out local town halls to you for availability.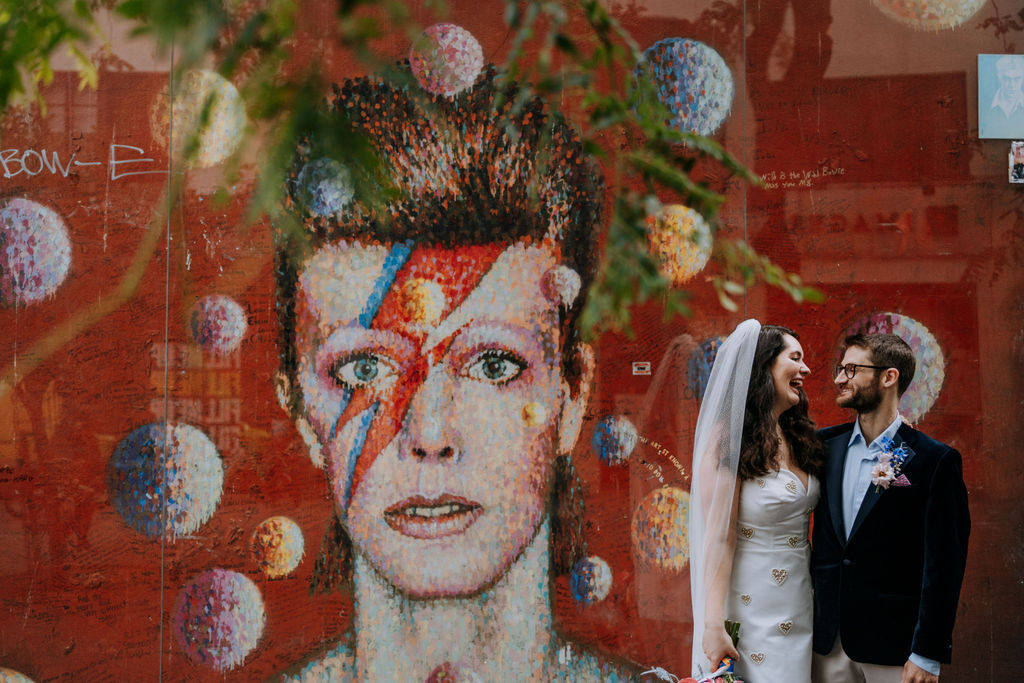 London elopement ideas
So, the good news is there are absolutely no rules when it comes to eloping. We mostly see UK weddings on Saturdays, predominately because then all our guests can come. But, with fewer guests….who says it has to be a Saturday? Get hitched on a Tuesday! Mostly so the week before you can finish all phone calls with "See you next Tuesday"!
With London Town halls like Islington Town Hall, Hackney Town Hall and Old Marylebone Town Hall slowly opening up and may begin to accept new ceremony bookings, nows the time to contact your favourite London town hall and get your ceremony booked in, or your postponed ceremony booked.
Then decide your witnesses. The good news is…I can also double up as a witness! So if you want to stick to the true definition of "eloping" and want to keep the entire thing a secret/surprise, then you can rope in your wedding suppliers to sign the paperwork.
Then we can run around town taking some kickass wedding photos of you. Want an outfit change? SURE. Want to go get drive-thru Mcdonalds as your wedding meal? OK! There are no rules when it comes to eloping. You can bring your suitcase and immediately go on a mini-moon in the UK. Or go pick the kids up from school in your wedding outfits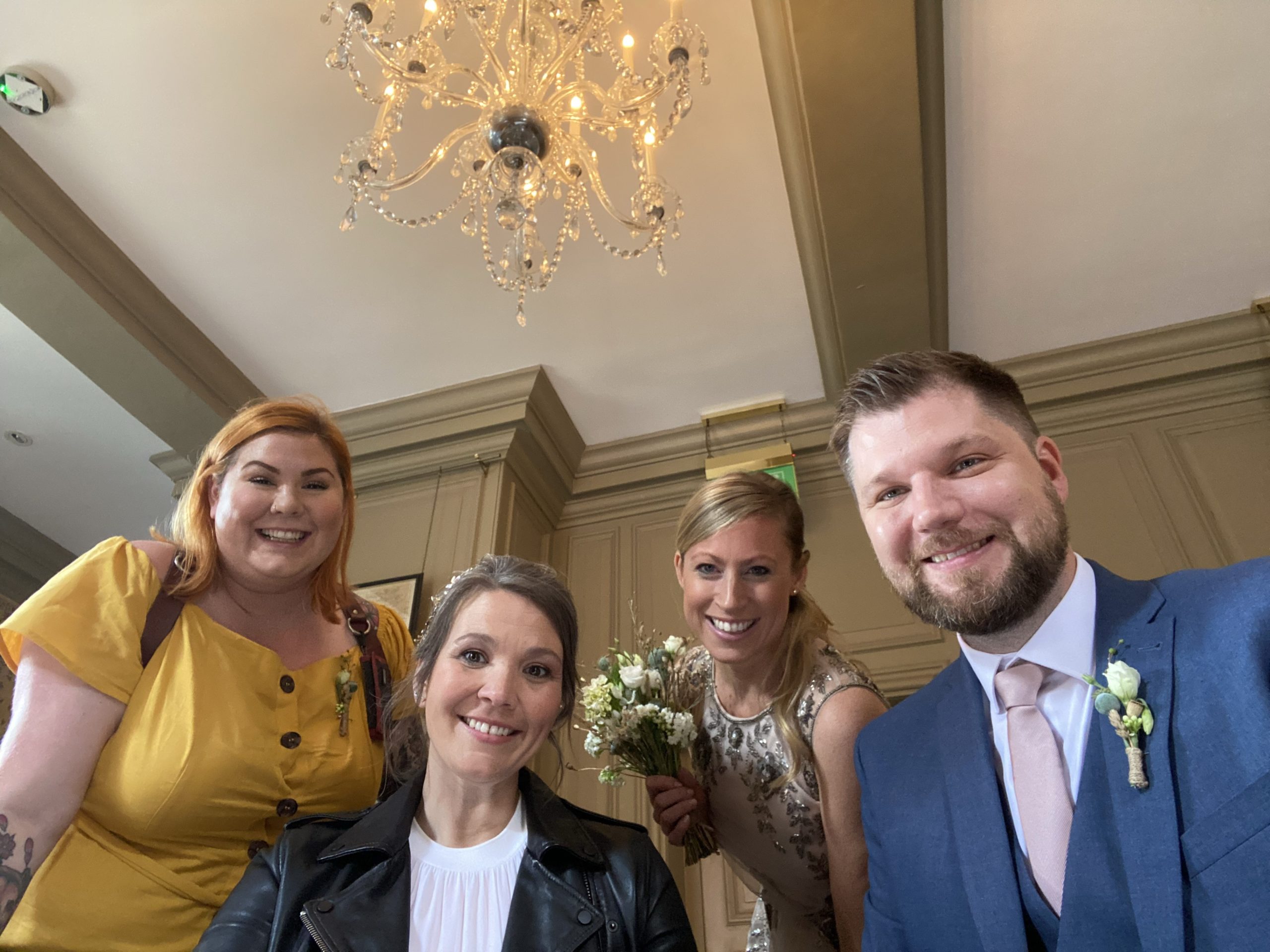 Elopement wedding photography
If you're thinking of planning a small or intimate wedding celebration, or you plan to elope in the next few months, please consider hiring a professional photographer. I'm not saying that to 'self-plug' (though of course go check out my elopement packages) but genuinely…this is such a crazy year, and as a society we've realised how important friends and family are, and how important good quality photography is. Images that will be passed down between future generations. This is a year that'll go down in history and if you're choosing to get married during this global pandemic, its lunacy to me to rely on a friend or family member to capture the photographs! Save a space on the small guestlist for me and I promise you to capture meaningful photographs to remember these crazy days.
Get in touch below if you wanted to find out my 2023/24 availability for your London elopement plans and ideas