OH EM GEE, YOU'RE GETTING MARRIED!
You don't just get a Photographer from me. You get a helping hand and an expert in all things relating to weddings. From suggesting great wedding suppliers to help make your wedding mind-blowingly good, to give you a guiding hand with the lay-out of your day and the timings. There is no question that is too silly to ask. I love getting to know you and by the time it comes to photographing your day, it feels like I'm watching two friends getting hitched!
I made the decision in 2018 that I will only ever shoot upto 25 weddings a year. Whilst some photographers can shoot double this number, I rather to work with a smaller number of couples in a year so I can really dedicate my time to them. Because of this, my skills, time and experience really are echoed in my price. 
Here is what I promise to every couple when they book in with me. I've made it dead simple with no hidden parts so you can get booked in and continue on with planning the rest of your awesome day
Before you get married
Let's meet via zoom or in person and have a quick chat about your plans and find out how I work. This is also a great chance to ask me any questions you want to
I like to send a super informal welcome pack complete with 40+ magazine to help with wedding planning and getting the most out of your photograph. There's also some cheeky vegan-friendly treats in there too!
A pre-wedding questionnaire and 1-hour zoom call is needed so that we can iron out all your plans and see where your photos can fit round your wedding day, and not the other way round
The day you get married
8 hours wedding photography coverage with a relaxed, insured and very experienced photographer (spoiler: thats me!) Coverage tends to start a couple hours before you say your vows and I slope off during the height of the dance floor to leave you to your festivities
I come complete with handy tips, tricks and advice to have the best day. I love getting stuck in with your guests & plans and take an informal, documentary approach to each wedding
After you're married
I like to send a handful of photographs to you a few days after your wedding so you can see what I got upto
500+ high resolution wedding photos on a private online gallery to download and share. This is available for 12 months after delivery
Access to an online print shop to make printing your wedding photographs easy AF
8 hours package is £2,200
Drop me an email below to get my fully pricing brochure for 2024 & 2025. I've made it deep simple with no hidden shit, sneaky sales tactics or false promises.
Add-ons and other things!
Second shooter – £400
A second shooter is worth their weight in gold. I select my second shooters from a pool of professional & experienced wedding photographers that don't have their own booking on your day. These capture all those small moments you miss whilst we may be off doing group shots or couple portraits, not to mention you can have both mornings captured to see what the other got up to before you put a ring on it!
Additional Hours – £300
Perhaps you have something exciting happening In the morning of your wedding, or your plans simply don't all fit into 9 hours coverage. This is where additional hours come in. Add on as many additional hours to your 9 hours coverage that you like. I'm always happy to have a chat about whether I think you may need them, and would never make you add on hours if I didn't think it would mean capturing more epic stuff.
Priority Delivery – £500
Sometimes 6-8 weeks feels like forever. So in 2023 I'm offering priortiy delivery to those that would like their online final galleries sooner. Shortening the wait from 8 weeks to 2 weeks, get your photographs back quicker to re-live your day all over again!
Pre wedding delights, emails and Consultation and chat with you before the wedding

5%

5%

Photographing your wedding

25%

25%

Backing up and creating your little wedding preview

10%

10%

storage of images, culling, editing and quality control on your images

40%

40%

Travel, accommodation & car use

5%

5%

Insurance & keeping equipment clean and working

10%

10%

Wednesday the dog's filthy cocaine habit

5%

5%
Booking a photographer can feel like a huge task. I'm a firm believer that you should like your wedding photographer…we're the one that'll pull you from your canapes for group shots after all! Here's some gorgeous statistics for you to swoon over..
weddings shot at Fleming Photo
Thank you so much for our wedding photographs they are UNBELIEVABLE! 
I am so so so so so happy with them. You're eye for detail and composition is just perfect. Thank you for capturing our day wonderfully.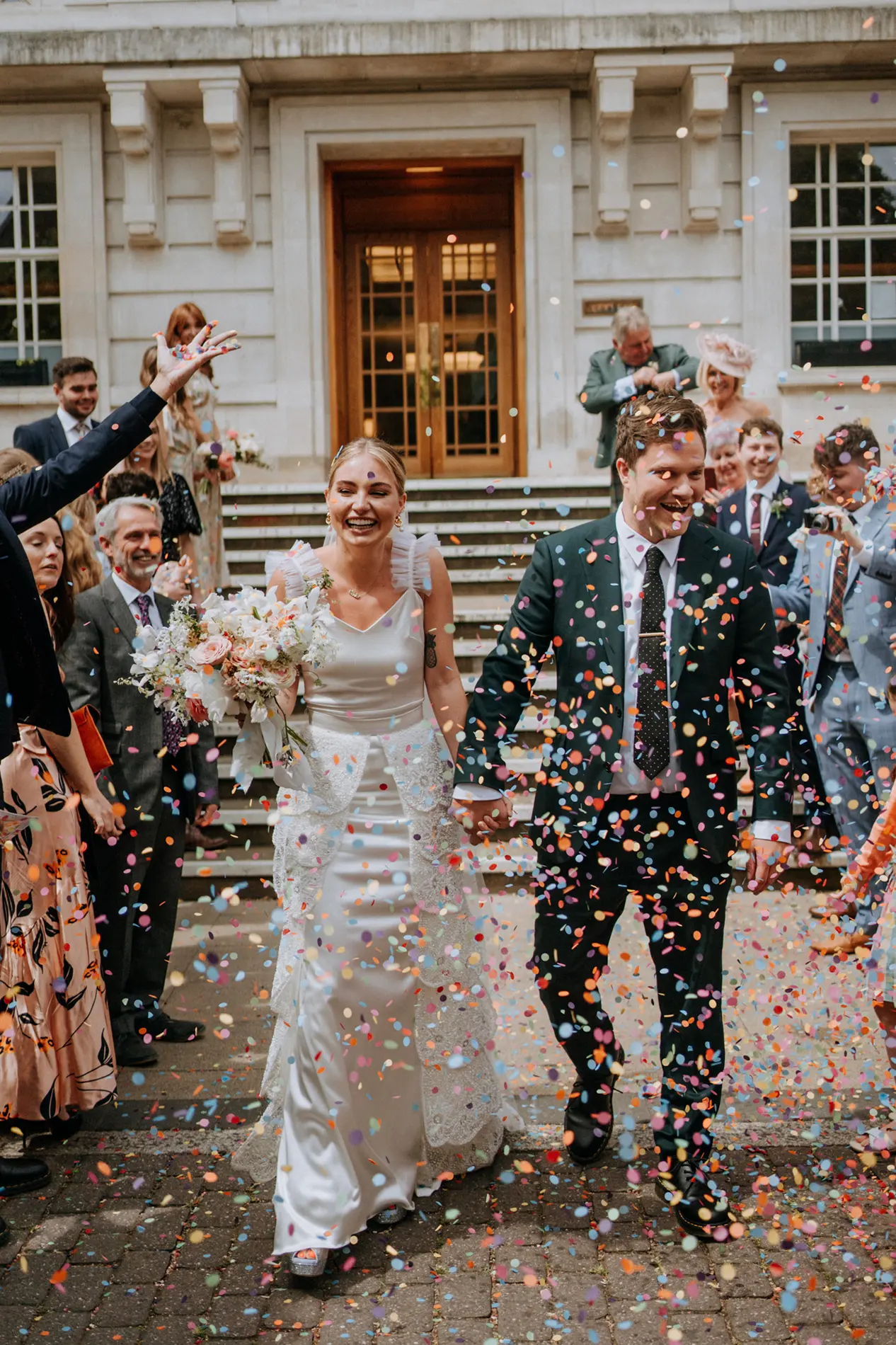 I believe it's important to get along with whoever you book to photograph your big shindig. Let's face it, I'll be around you for the majority of your day and I make it a priority to encourage finding the fun in every moment of the day. I love mingling with your guests and capturing your friends and family throughout your day. That's why I love to meet with you both, either in person or over Skype to hear all about your plans. 
GET IN TOUCH FOR PRICING AND MORE INFO