How to plan a London wedding | My top tips for planning an awesome wedding in London
For lots, planning a wedding is their first rodeo to organising such a big event. Throw a major City into the mix and it's important you consider all those small things too. I'm throwing together my 6 top tips on how to plan a London wedding to make your planning process a little bit easier. Whether you're planning a small elopement in London or you're planning a major 200+ person wedding extravaganza, here's my handy guide on how to plan a London wedding!
Wedding transport in London
1. Plan your travel both before and after ceremony – whether its black cabs or if you're taking your guests on the tube
It's no lie that travelling around London can be hectic and stressful at times, but there's also something exciting about travelling through the city on your wedding day and there are so many ways to do it.
You could hire a black (or white) cab to get you to the venue, or a fleet of them to ferry your guests to the reception.  Or you could get from A to B on the good old Tube with group rate tickets to save you explaining Oyster cards to the older members of the wedding party!
And of course, there's the old faithful of London wedding travel modes: the Routemaster!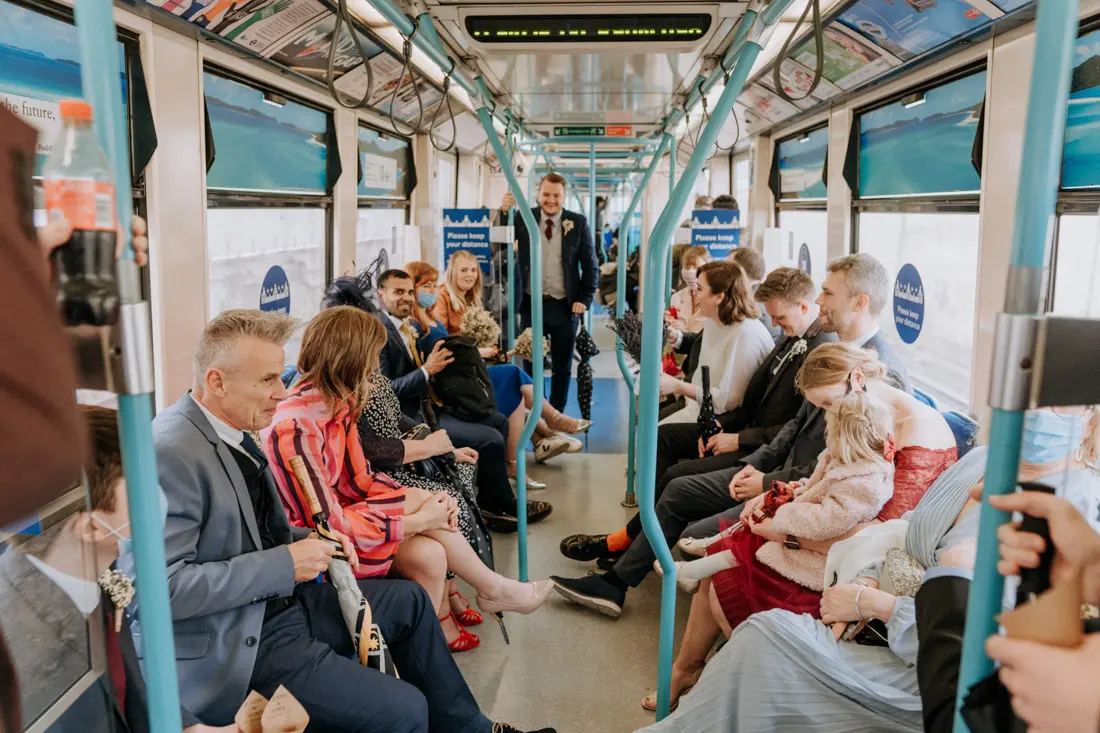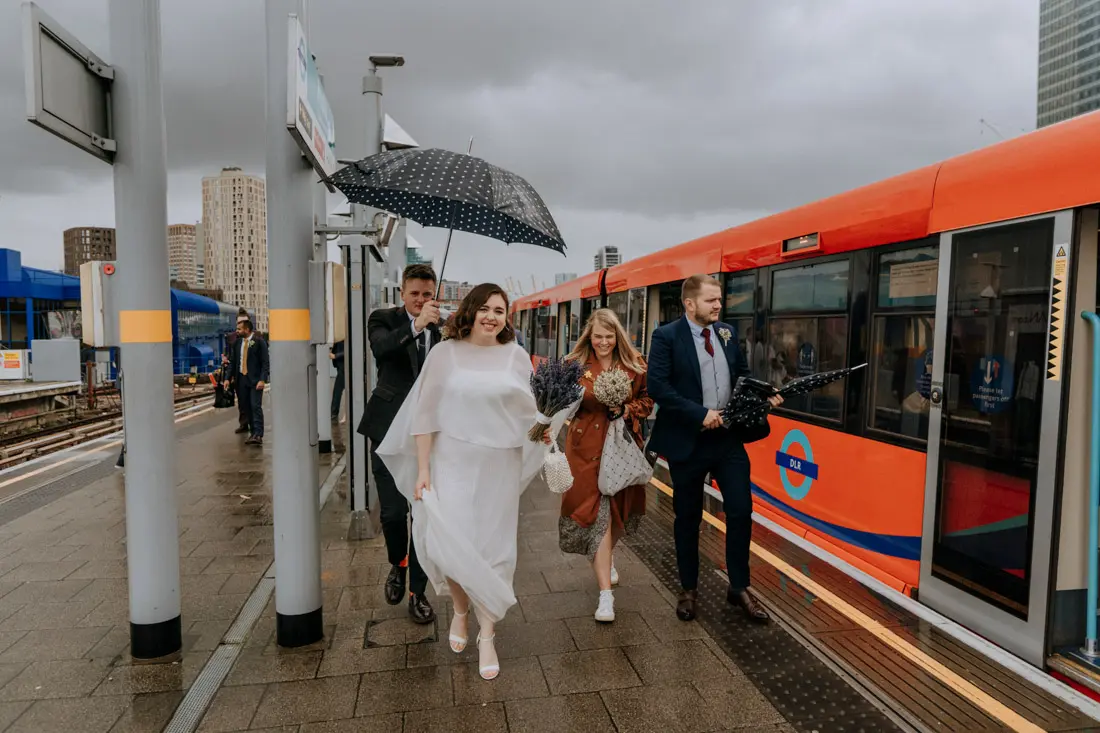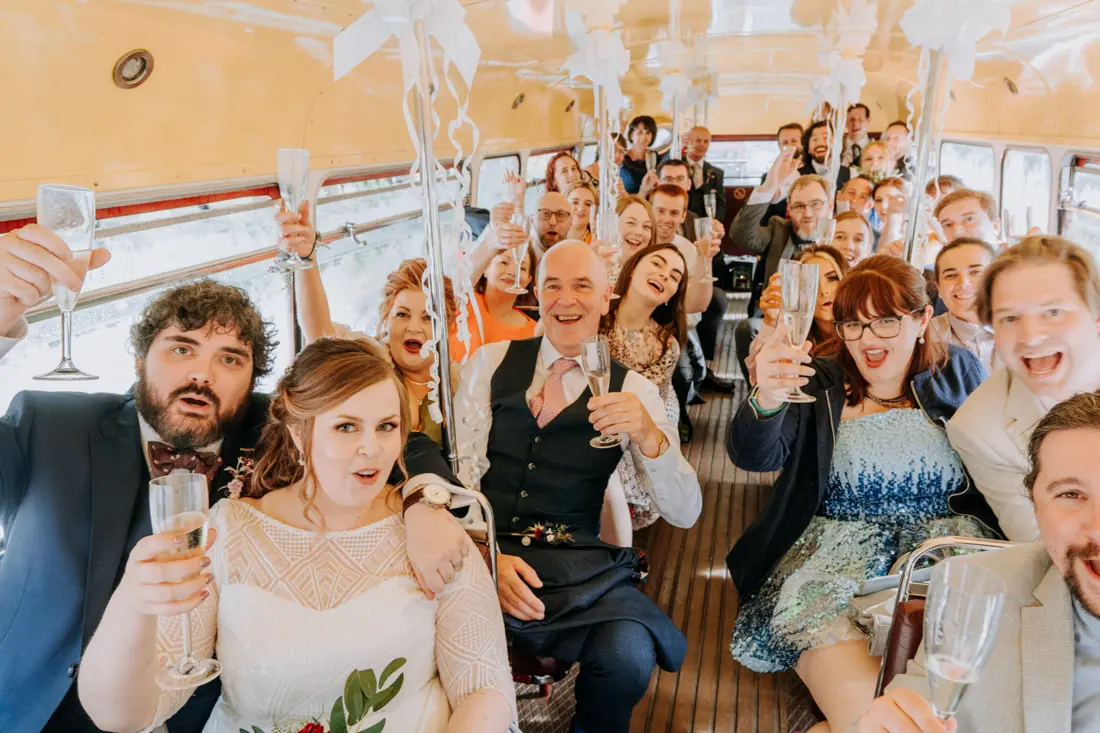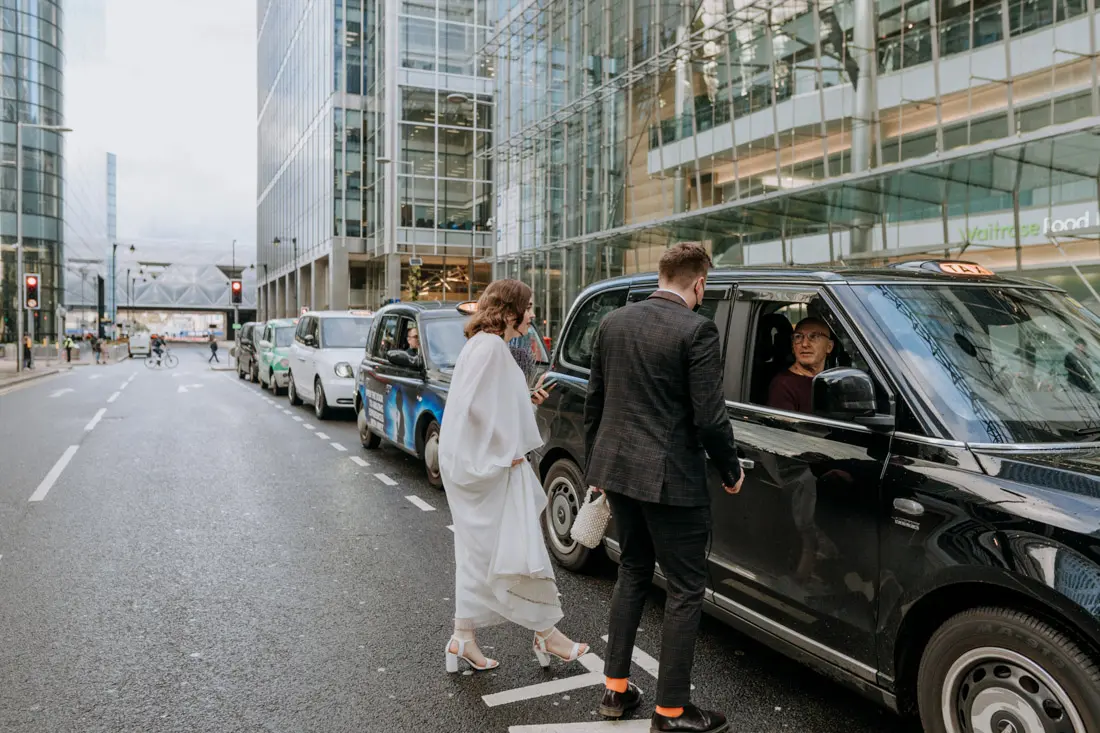 London accomodation for a London Wedding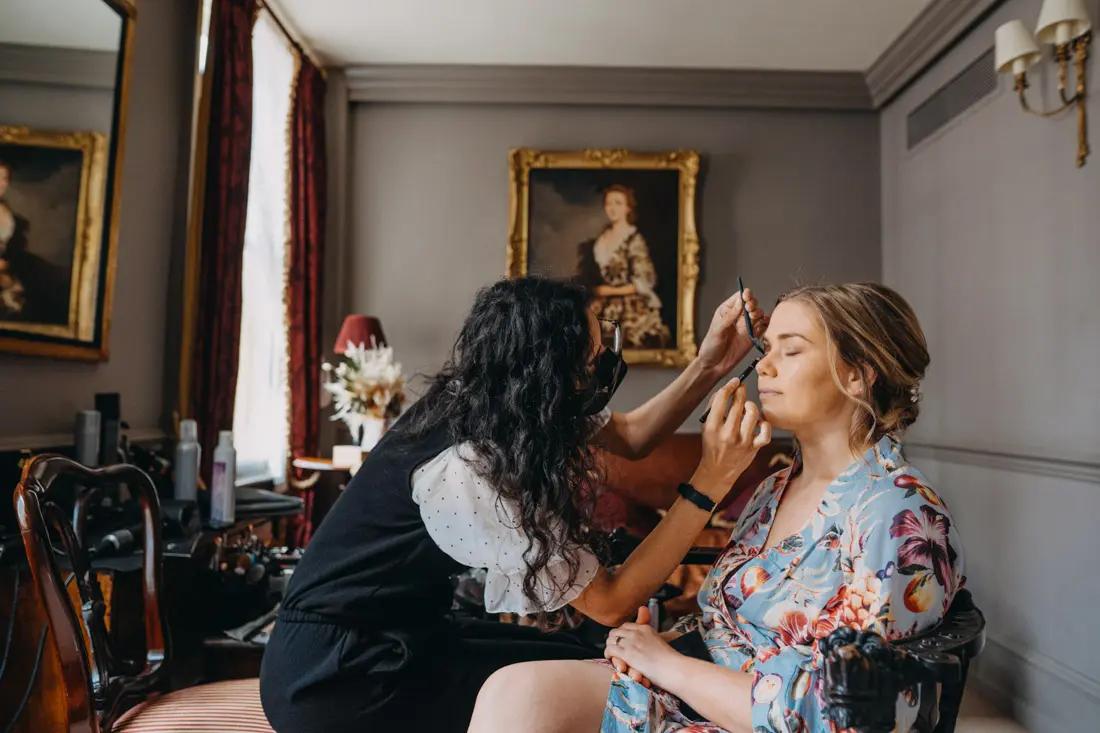 2. Get nice accommodation near to venues for those glorious morning prep photos & save traffic stress on the way to ceremony
I have made it no secret that I love the morning of weddings, when nerves and excitement are palpable in the air and you get to see the couple transform into almost elevated versions of themselves ahead of seeing their loved one at the altar.
The whole atmosphere seems to fizz and become a little bubble of love and anticipation and the resulting photos are always some of the most memorable of the day and the last shots of a couple as single people.
Having somewhere nearby the venue also means there's no stress of getting stuck in traffic and leaving your beau wondering whether they've been stood up!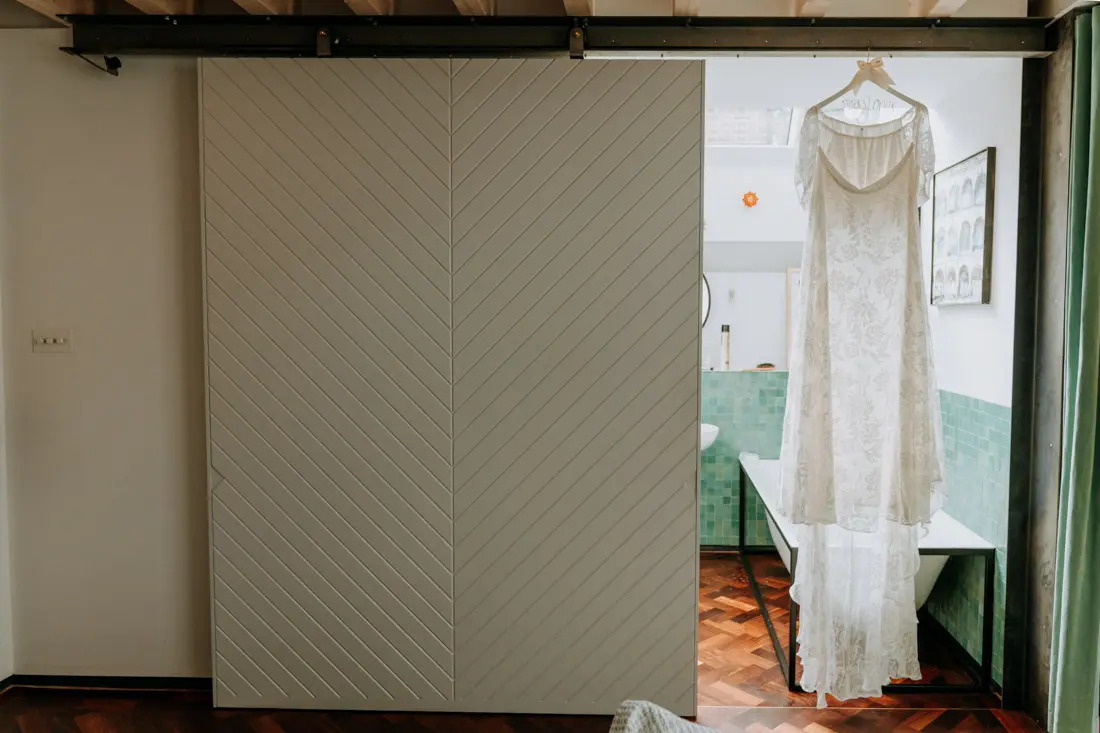 A London Town Hall Wedding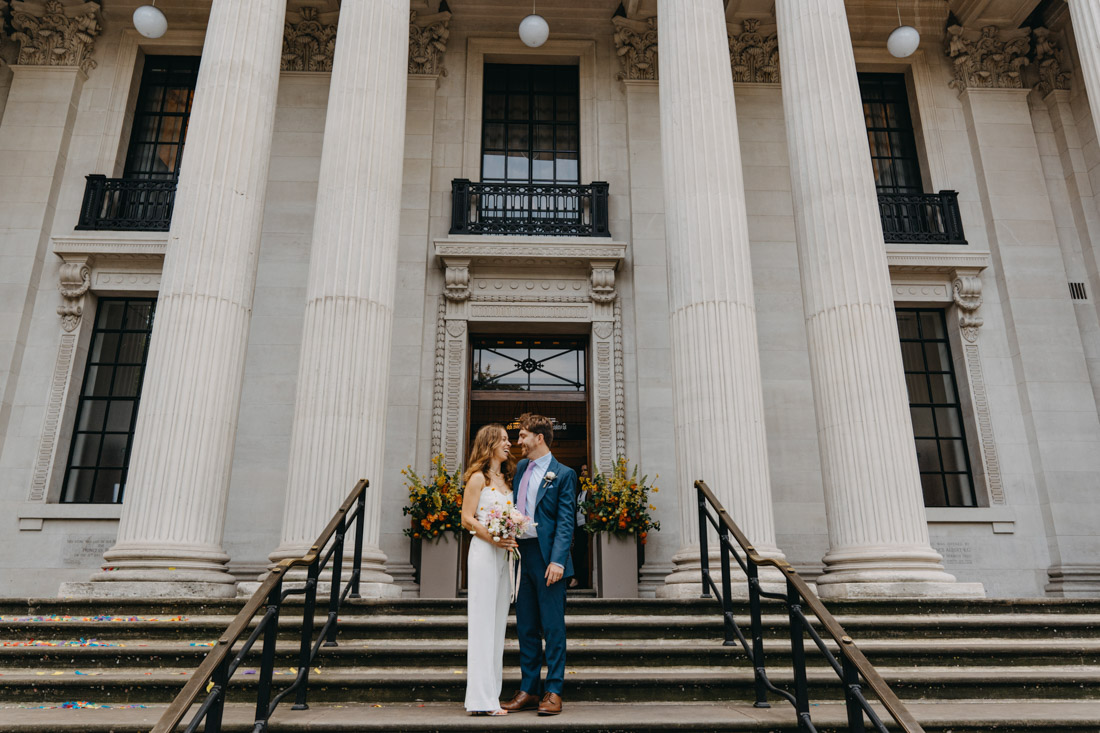 3. Consider a town hall ceremony – Old Marylebone for Westminster, Shoreditch/East London venues with Islington, Southwark for South of the river
As I divulged in my last post, I LOVE a London Town Hall for ceremonies and there are a few to choose from depending on where your reception is being held.
With numbers of religious ceremonies amongst couples on the decline, they also offer the perfect setting for secular weddings that are no less sacred in their own way.
They are also invariably gorgeous buildings, all with a slightly different style and endless possibilities for gorgeous post ceremony photos which for me, is a big bonus!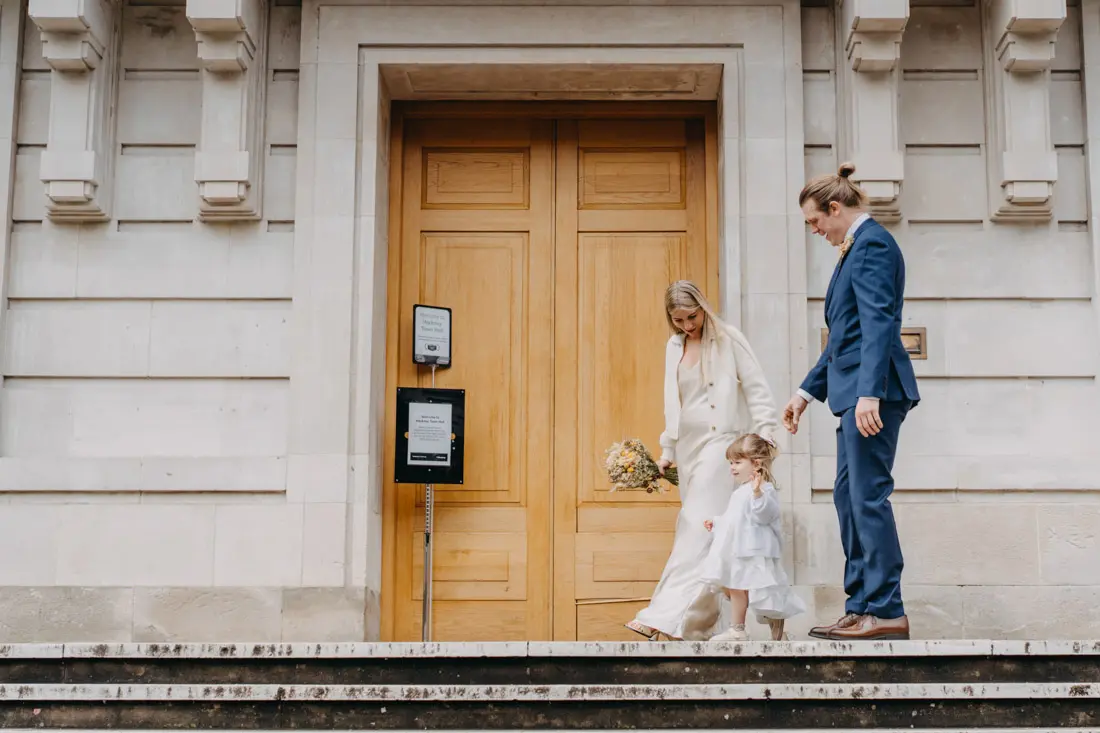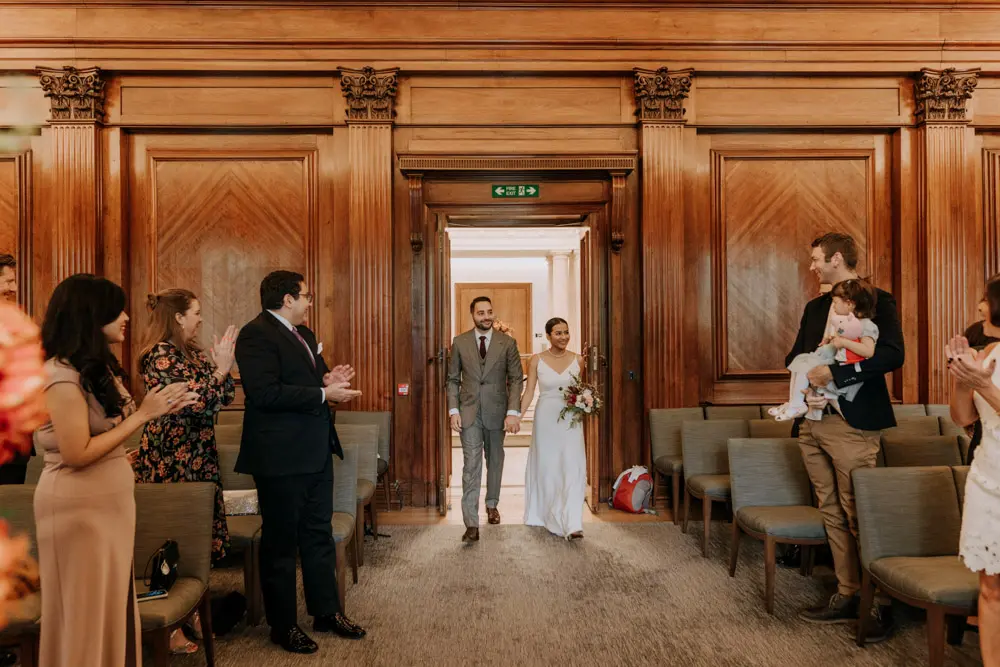 A non-traditional wedding in London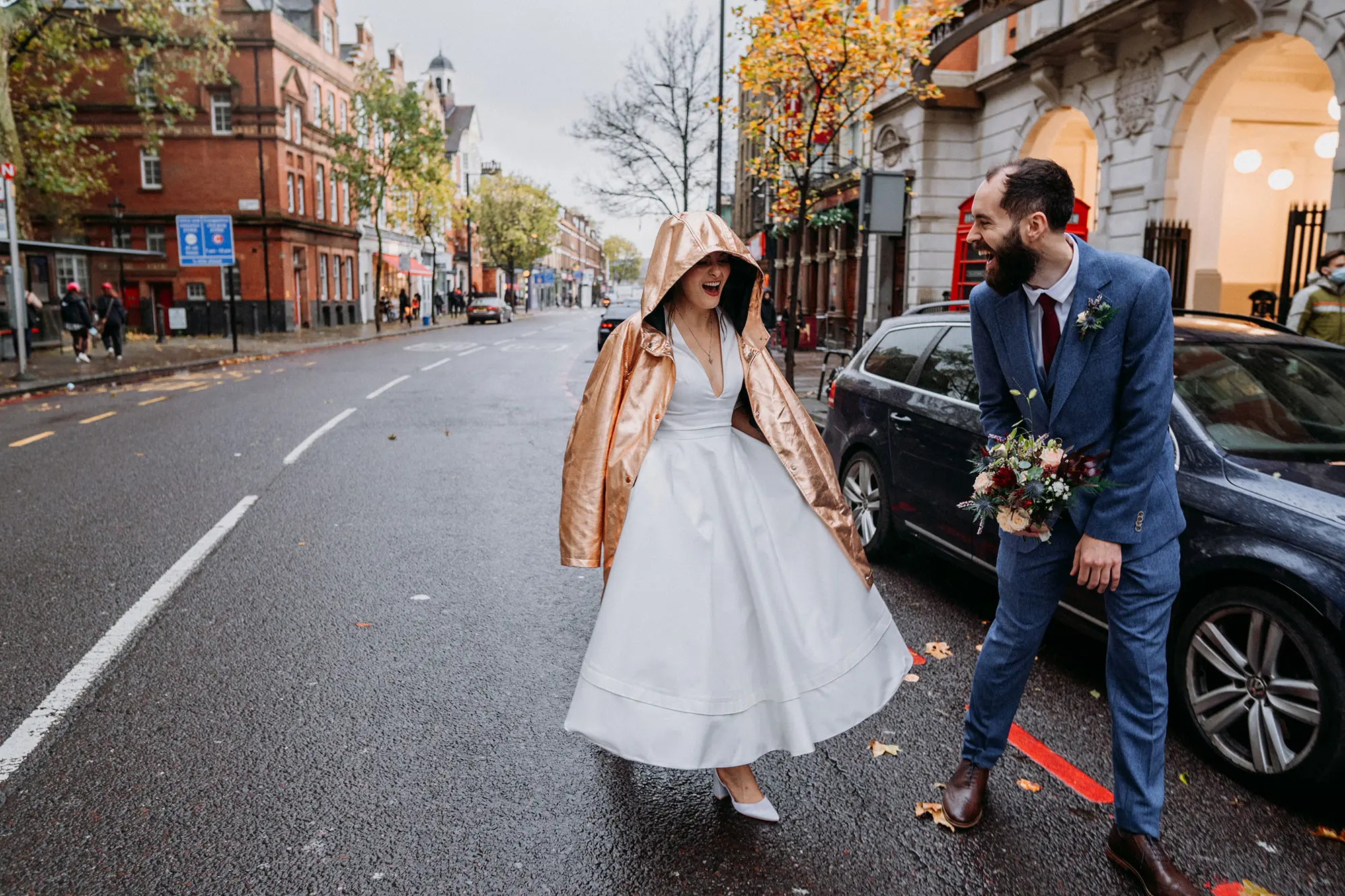 4. Mix up your traditions – have your drinks reception on a Routemaster or first dance in Piccadilly Circus!
Whilst there are some traditions couples decide to leave out of their days, there are some which many like to keep – but that doesn't mean the traditions have to be traditional!
Sadly, drinking on public transport is no longer legal and whilst a drinks reception on the Tube might seem a good idea, you wouldn't want to fall foul on your wedding day!  But private hire vehicles are different and if hiring a Routemaster to ferry your guests from Ceremony to Reception, why not hand out drinks as they board?  
Or why not do something really daring and hold your first dance somewhere out in the open near your venue – imagine dancing under the neon lights and Eros' gaze in Piccadilly Circus!  You're sure you be the centre of attention and who doesn't fancy being in the limelight on their big day?!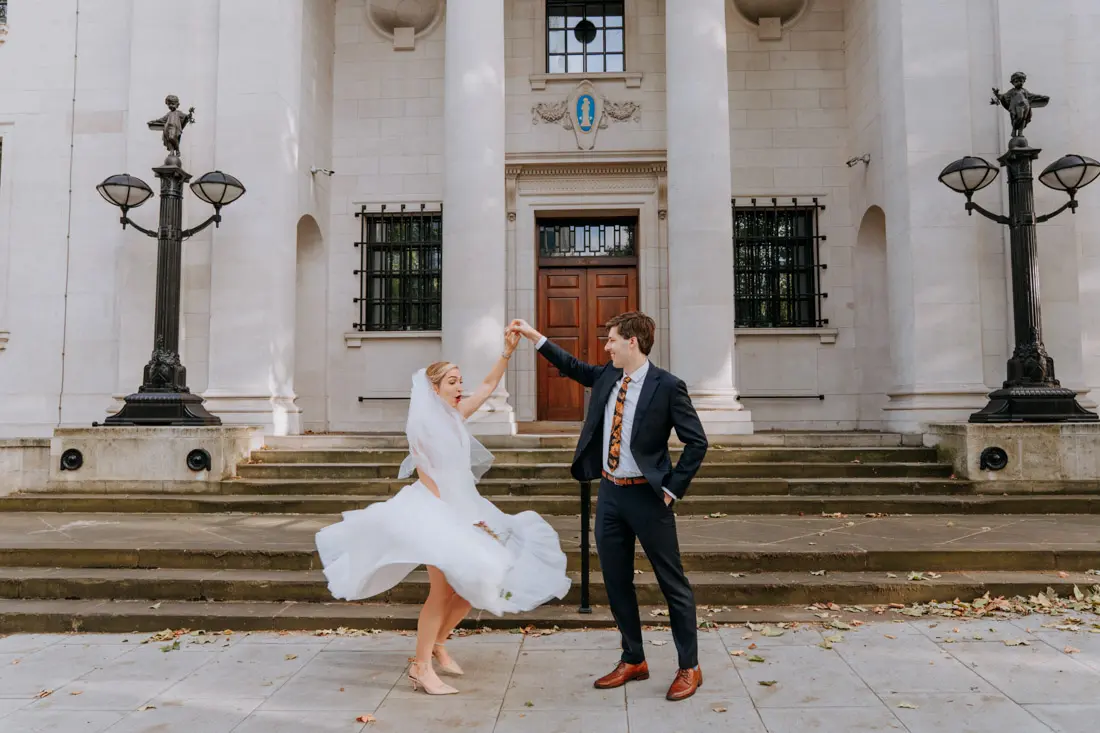 London Wedding Dresses & outfits
5. Think about your outfits – big dresses may not fare well on London streets
It may seem the done thing to wear the big meringue on your wedding day, but think carefully about your venues and how portable such a dress would be!  
If you intend to take the Tube between venues, or even taking a short walk, the London streets are unlikely to be forgiving on long or delicate dresses and whilst some see the ruined dress as a sign of a good time, many would probably rather not see their expensive dress trashed!
There are so many choices for brides these days and they don't always have to involve the floor length gown with cathedral train!  Think cute and vintage tea length styles, or chic, silk column dresses.  Or forgo the dress altogether and go practical in a jumpsuit! If you're looking for a dress on a budget, check out my blog on awesome wedding dresses under £300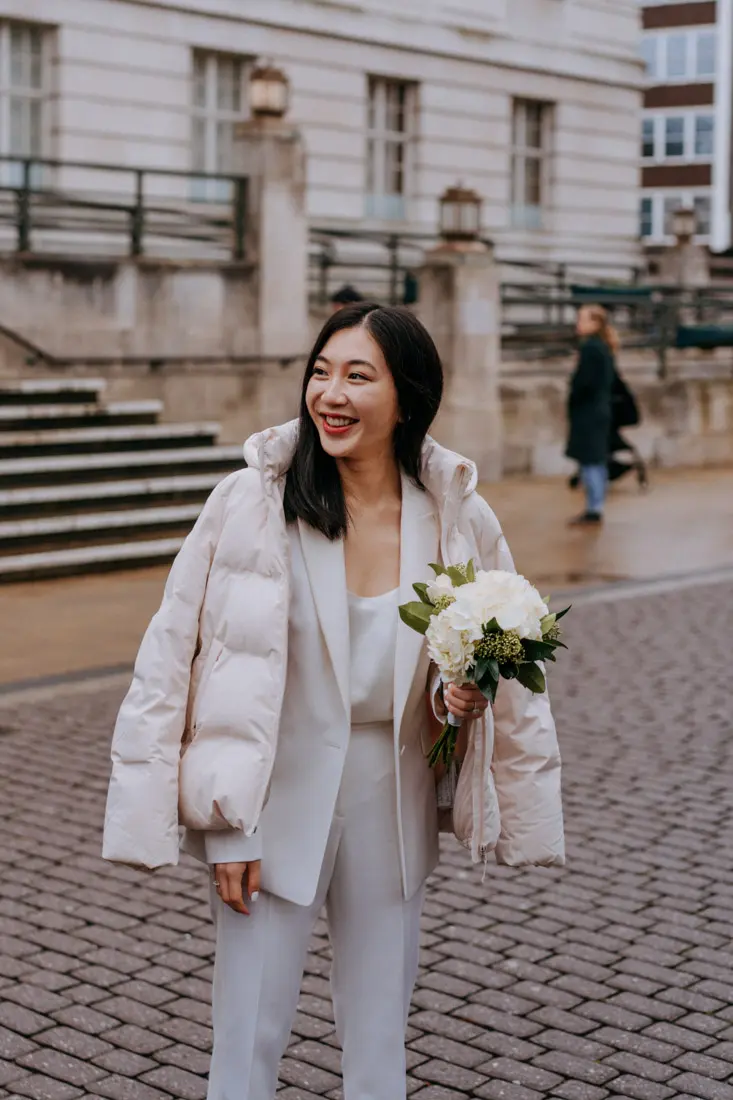 A London wedding weekend!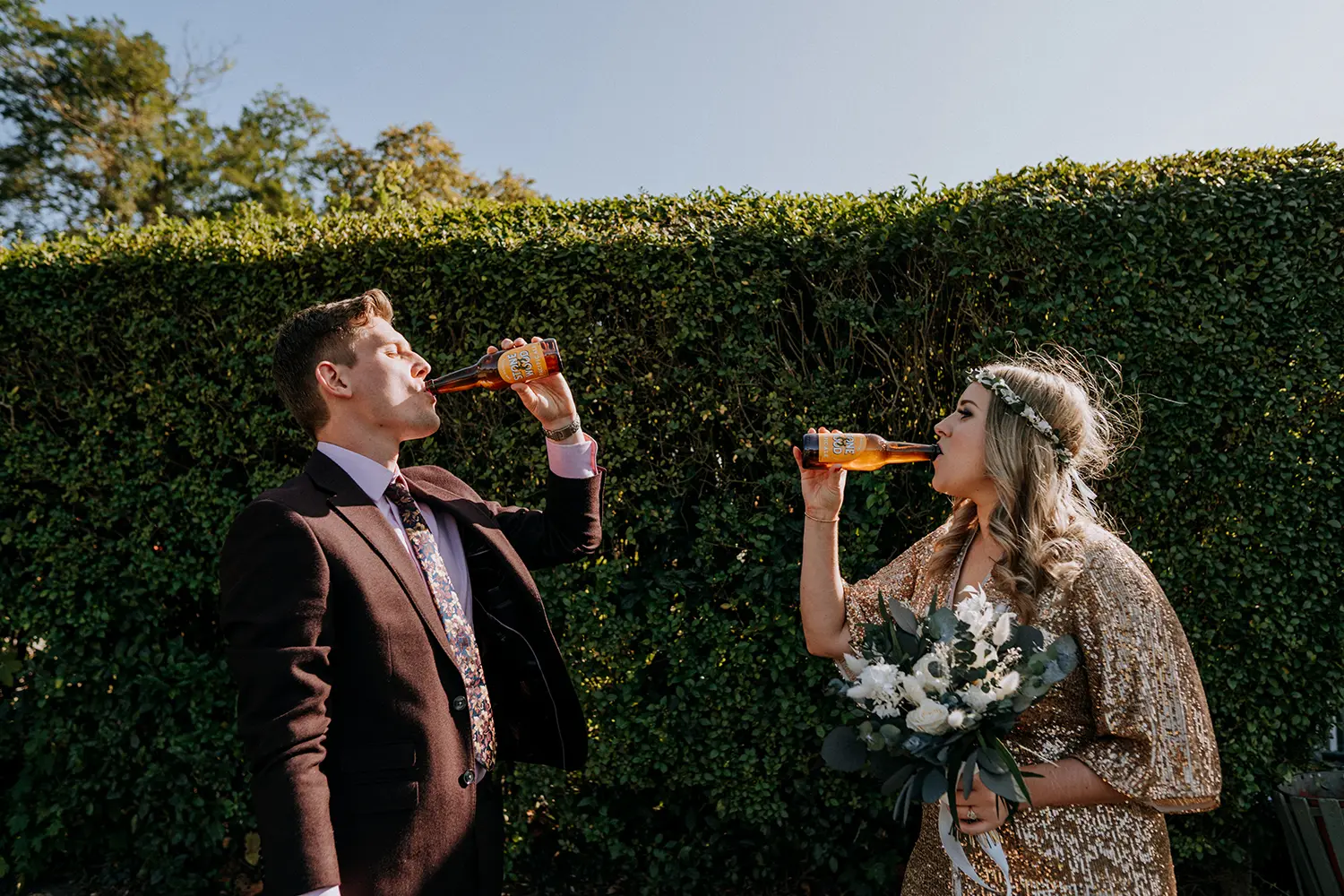 6. Make it a wedding weekend for your guests visiting from out of town – find something fun and touristy to do the next day with the guests that aren't hungover before you all depart the city
Many couples no longer jet straight off on honeymoon on the night of their wedding and instead like to make a weekend of celebrations with their guests.  And what better way to extend the celebrations than with a day of fun in the Greatest City in the World* 
The options are literally endless, from the Sea Life Centre or London Dungeons on the South Bank to a boat trip along the Thames to the Tower of London or Greenwich.  Booking in advance is always a good idea to secure entry and snag a good group rate.
There are so many things to do in London, the hardest bit may be making a decision.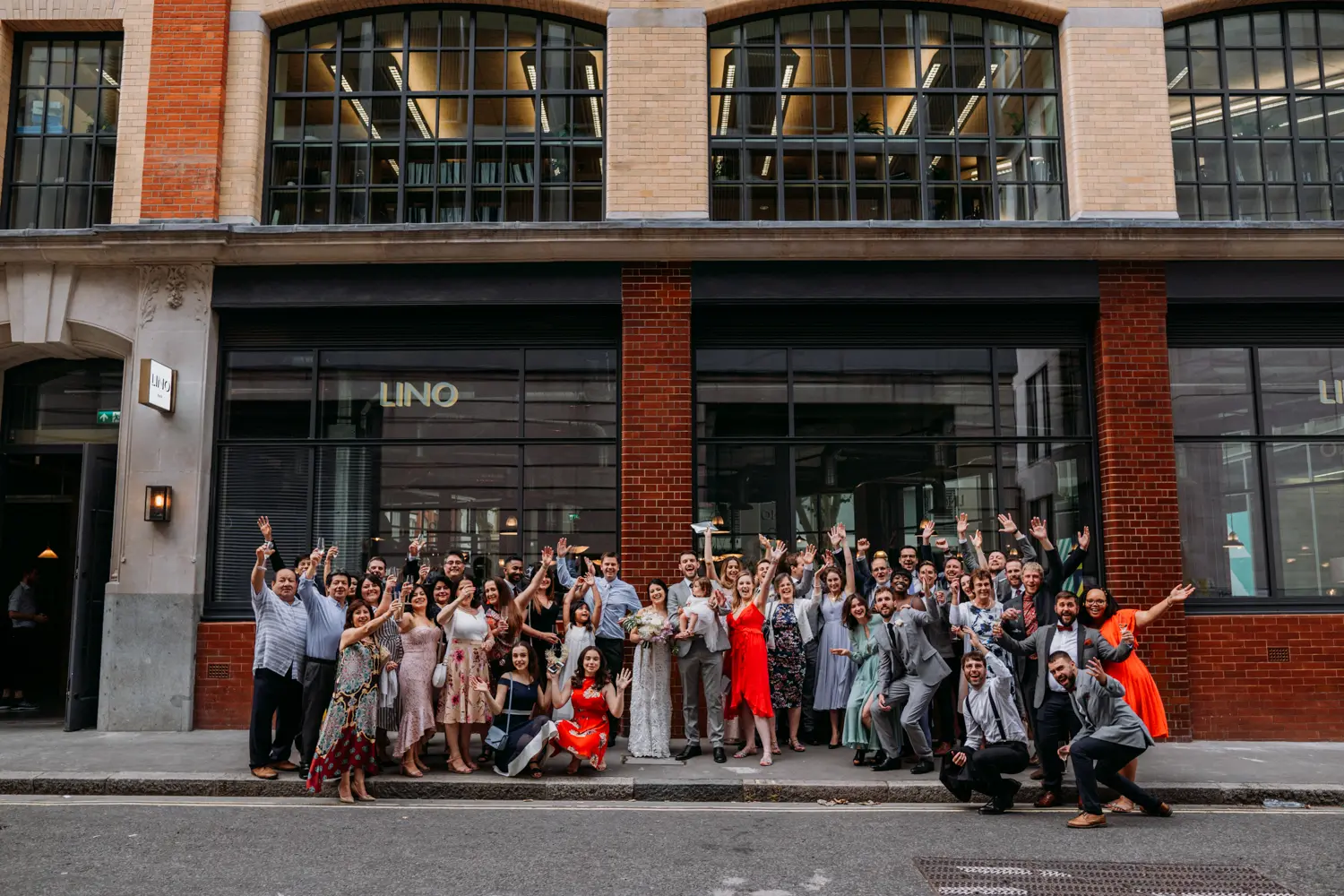 So, there are my top tips on how to plan a London wedding. We can't forget the obvious pointers like plenty of booze & confetti. Consider this blog a starter. A London wedding is such a vibrant, diverse and endlessly changing city you will never be short of a colourful wall for group shots or landmark for a cake cut. Don't be defined by the revenues. As a London wedding photographer, I can't wait to photograph more of these gorgeous, fly-by-the-seat-of-your-pants weddings. Get in touch asap to book in for 2022 and 2023!