The biggest question I am asked by my lovely couples is always "what confetti should I get?" Lets all be honest right now, confetti is fun as hell! Whether you go for coloured confetti or dried rose petals, that moment of being completely littered with small specs of rainbow joy is a wonder to behold! I absolutely adore photographing confetti aisles or confetti circles. 
Here is a small round up of my favourite types of confetti and where to get it from!
1. Confetti canons!
The big daddy of confetti is the incredible confetti canon! There are ALL sorts on offer nowdays, but the one I always recommend is this confetti cannon
 The best option for confetti! Be sure to grab yourself biodegradable confetti cannons and watch your guests have a bloody good time during your confetti aisle!
They are the best for group shots with your I do crew!
Bio degradable, brightly coloured and very fun to set off. These cannons come in a variety of sizes, from the smaller hand held sizes which are good to give a bunch out to guests for a confetti aisle, or the bigger ones used for fun group shots as seen above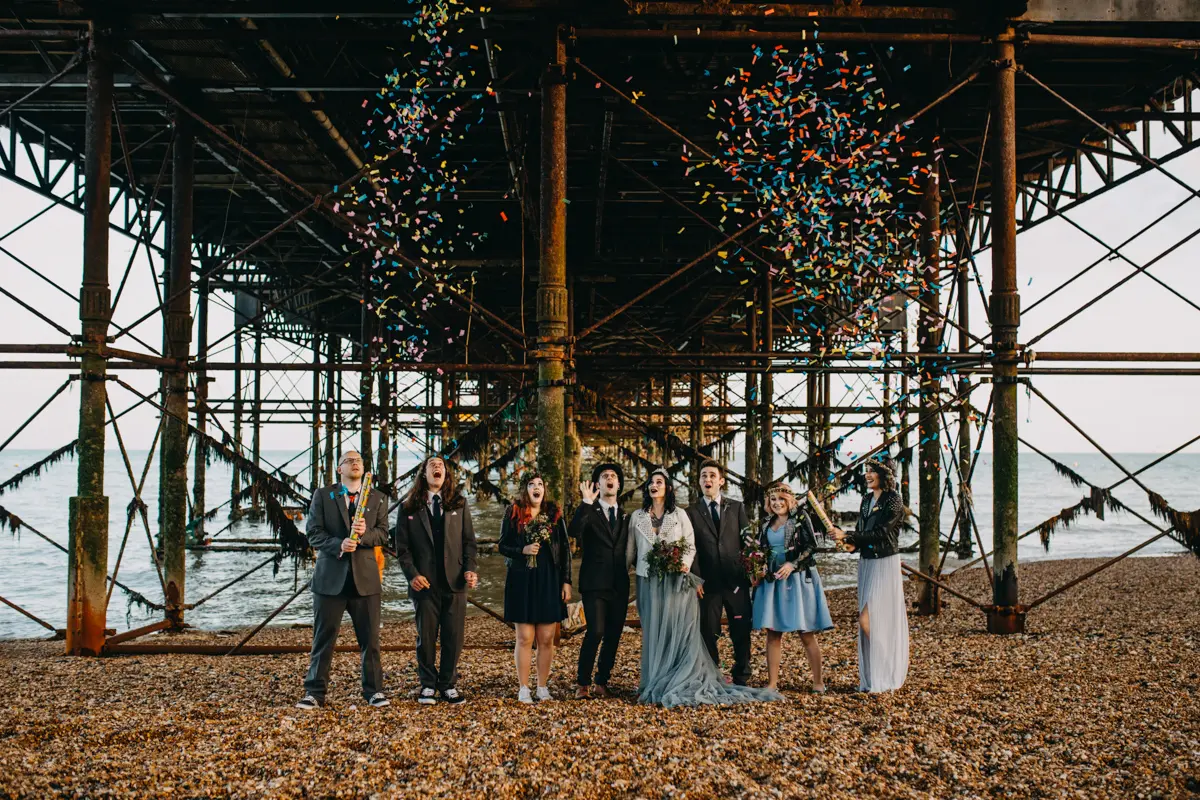 2. Hand made colourful confetti
Whilst you can make confetti yourself (tissue paper and a hole puncher, yo!) the lovely folk on Etsy has made this job a hole (get it?) lot easier for you.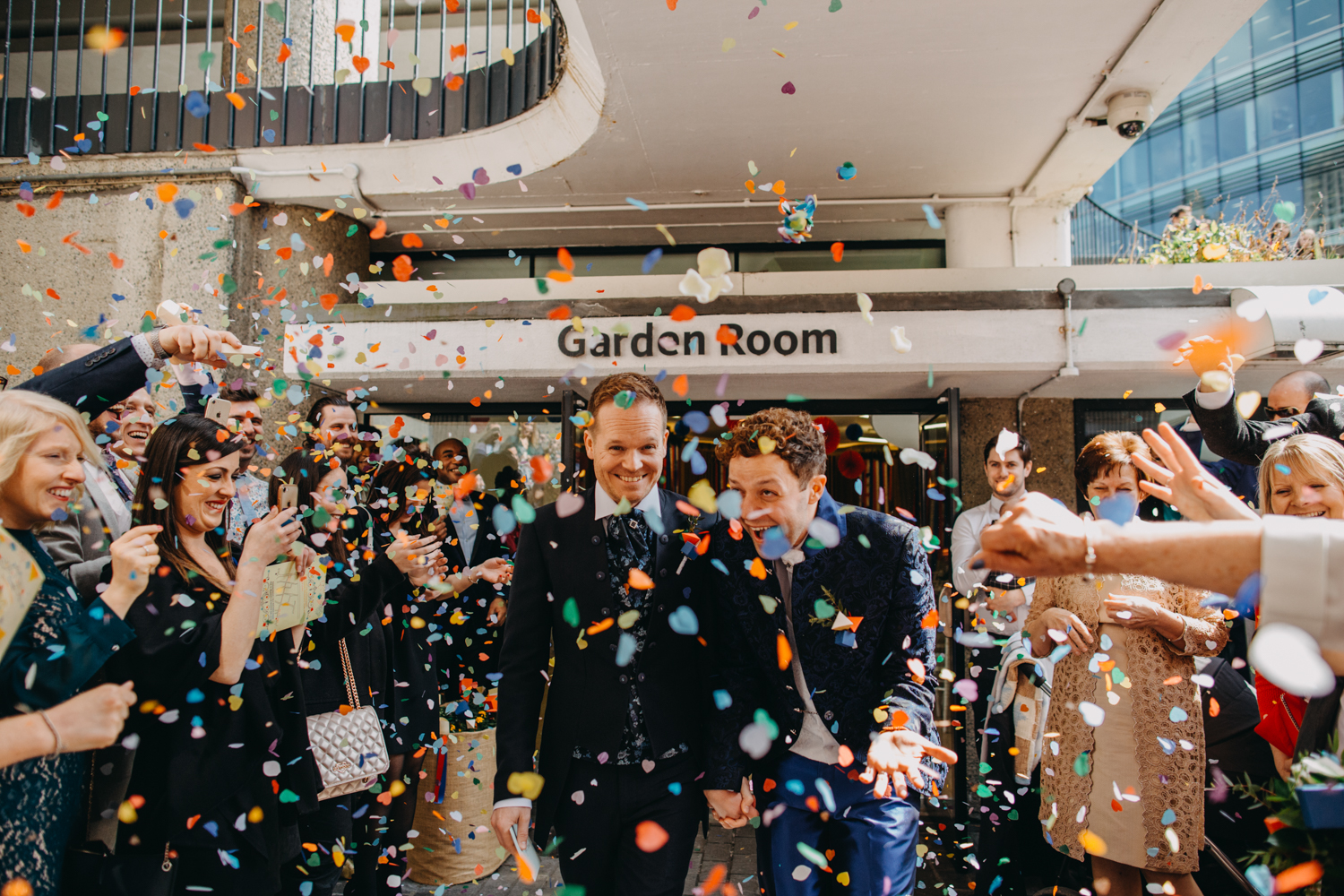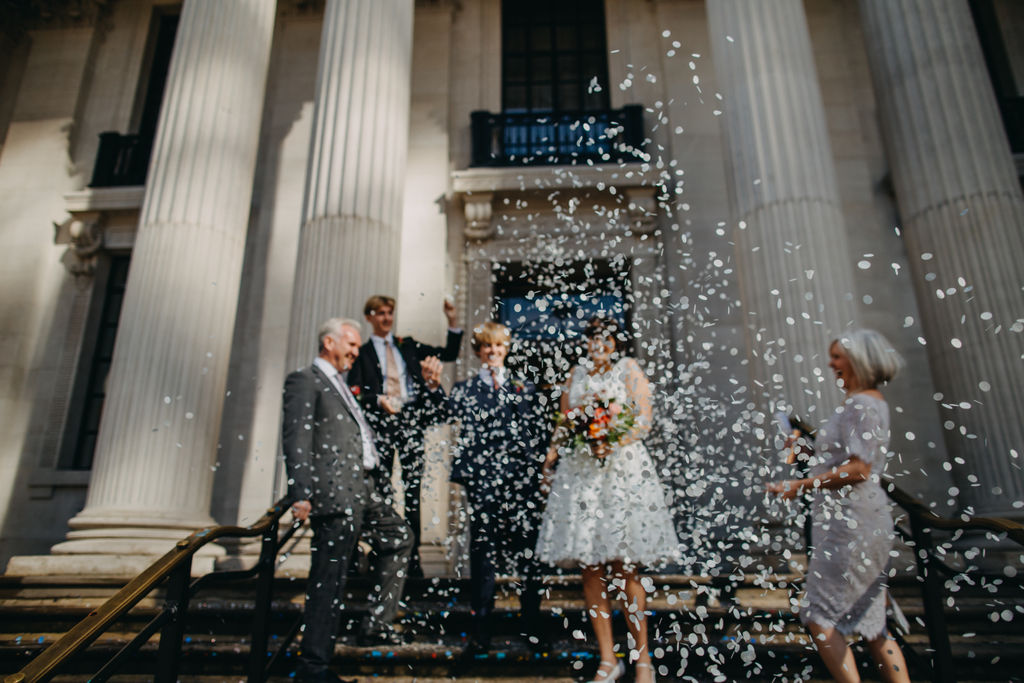 It can come in a variable of colours. What's even more useful is rather than selling it by the weight, they sell it by the handful/number of guests! And remember…when it comes to confetti, more is more!
3. Dried Flowers
Ok…so I'm not a massive fan of this type of confetti but I know some venues only let you have dried flowers. The main reason I'm not a huge fan is because its like floral dust! It goes EVERYWHERE and you'll be picking it out of your hair well into your honeymoon
You can buy it here, but be prepared to close your mouth when its flung at you, as you'll be tasting lavender for days!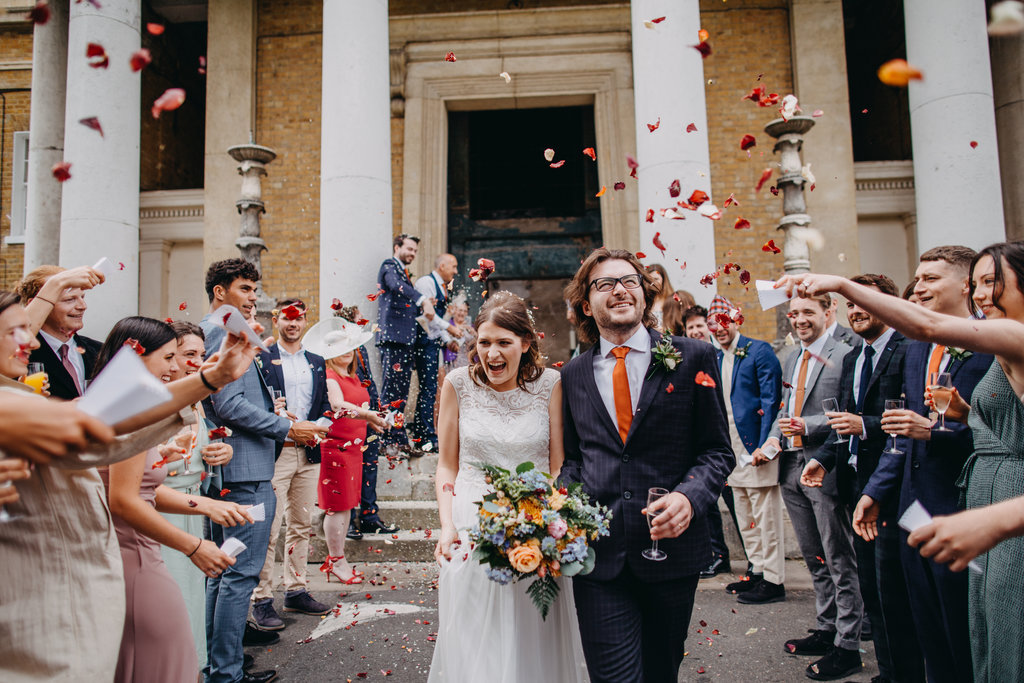 I'd recommend bigger petals which you can buy here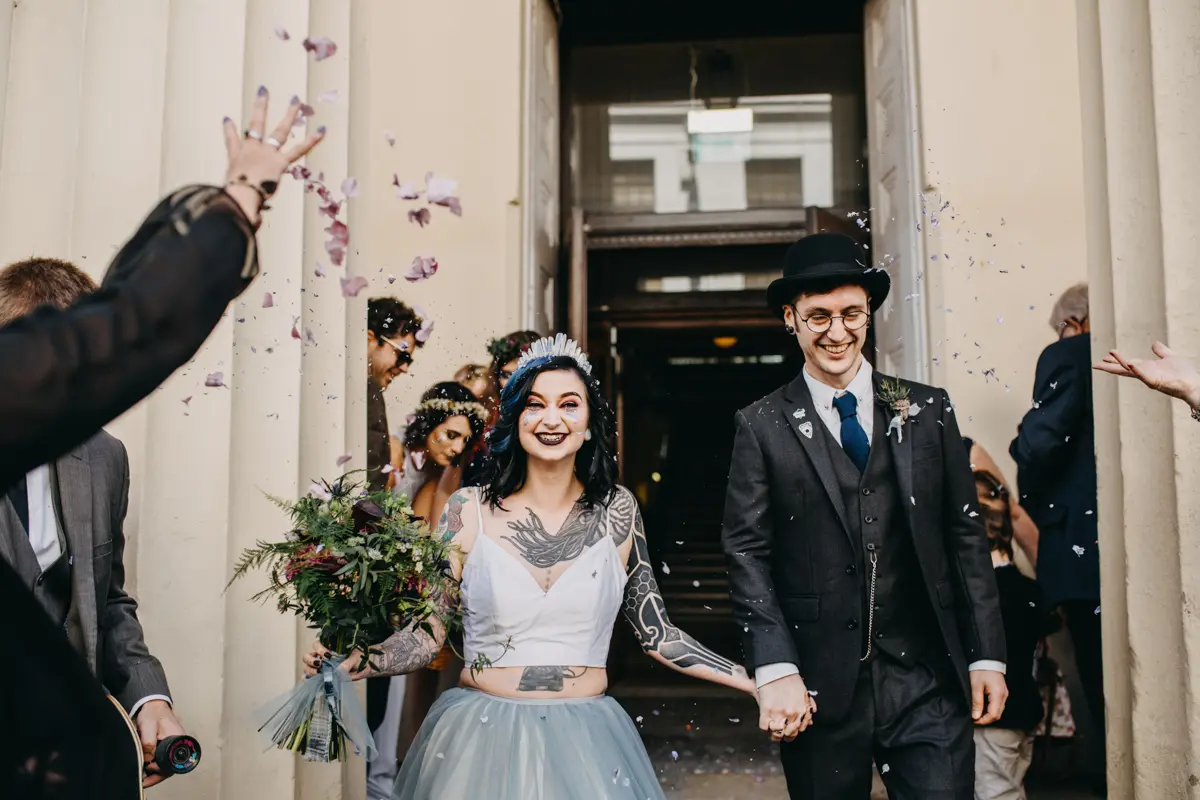 Those are the three options of confetti. I hope this has been a helpful blog post! Remember…enjoy your confetti! It originates from Italy and comes from the tradition of your guests showering prosperity and fertility on the couple! So smile and enjoy….oh and keep your mouth closed!